The vegetation of very early vines began about 15 days in advance, due to a March and early April which was warmer than average
8 April
29 April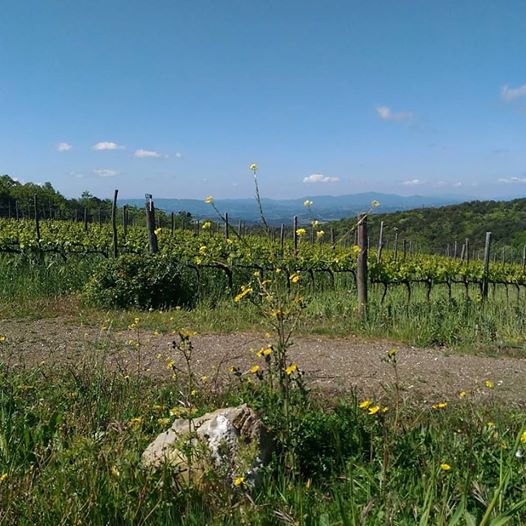 Selection of the shoots, the first work on the new vegetation. Only the best shoots are chosen
Subsequently a colder climate has restored the correct times and flowering began in late May as in past years.
30 May – Blooming starts
June with a rainy and not too hot first part lost us what little earliness was left; we arrived in July with plants in a good state of health and vegetation.
2 July
Beginning of ripening in early August and the first selection of the grapes after 15th August
https://www.facebook.com/photo.php?fbid=10209432207794916&set=a.10203707734566663.1073741828.1616725205&type=3
End of August and the first ten days of September were good with very hot weather and by the 10th of September the grapes were already well advanced in ripening
10 September
https://www.facebook.com/luciano.ciolfi/videos/10209646537873034/
In mid-September, there were numerous thunderstorms and heavy rain has dealt a blow to the grapes in more humid areas. All the leaves next to grapes have been removed because it allows better drying out and accelerates ripening.
23 September
https://www.facebook.com/luciano.ciolfi/videos/10209761282781585/
Ready for harvesting on October 4th with healthy grapes, with some exceptions. With grapes with a not too high sugar content, you will have an alcohol content between 13.5% and 15%, acidity above the average of recent years. Very important is the perfect ripeness of the skins for red wine, which will give a good tannin quality
The days before the harvest in the reserve vineyard, October 3rd
https://www.facebook.com/luciano.ciolfi/videos/10209850459530948/
4 e 5 October and the harvest
In the cellar
https://www.facebook.com/luciano.ciolfi/videos/10209858764218560/